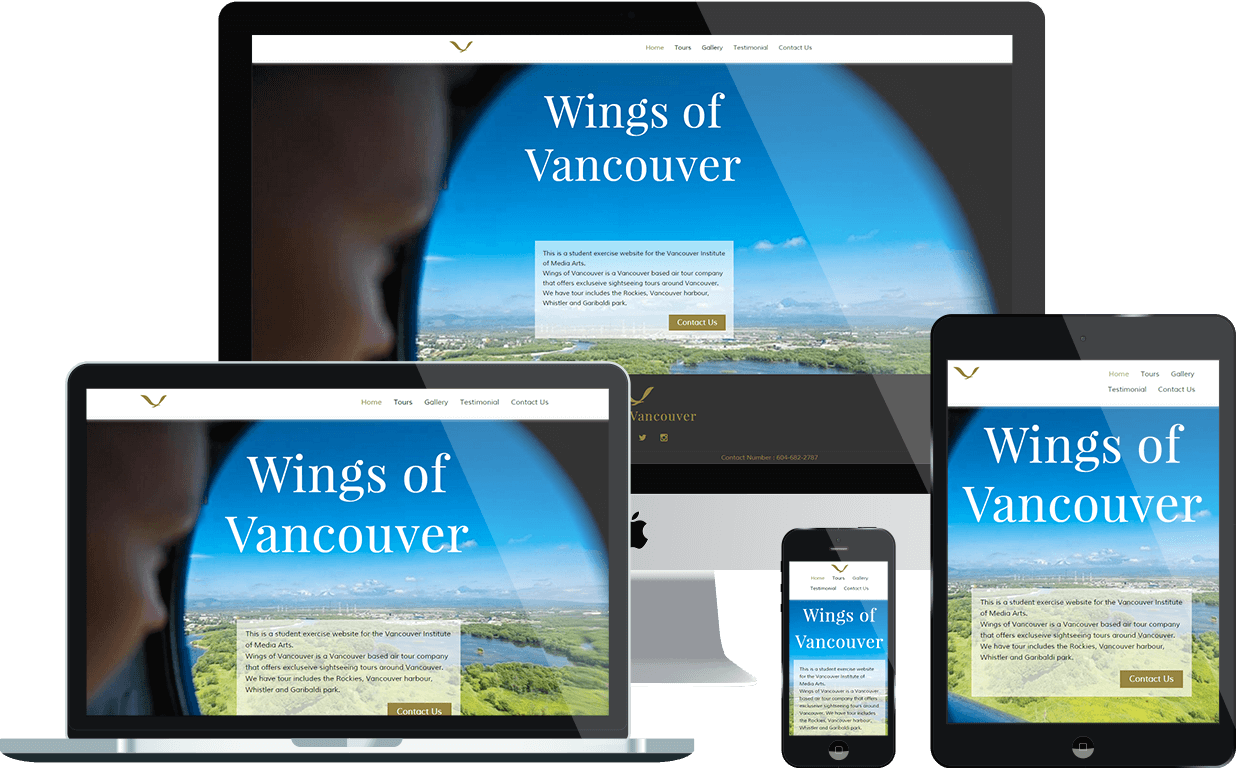 HTML/CSS Coding / Responsive Web Design /
Web Development / Logo Design
Wings of Vancouver is a corporate website for the company offering helicopter tours around BC.
About Development
Task
This is an individual project that needs to be finished within 26 hours.
Requirements including sitemap, wireframe, mockup, code and develoment.
Front-end Development
It is a fully responsive website. The gallery uses fancybox, In the testimonial page there is a word count that allows to type up till 500 characters. The form have validation and when it is successfully submitted it will show up on the list.
Back-end Development
The testimonial form information is stored on the database.