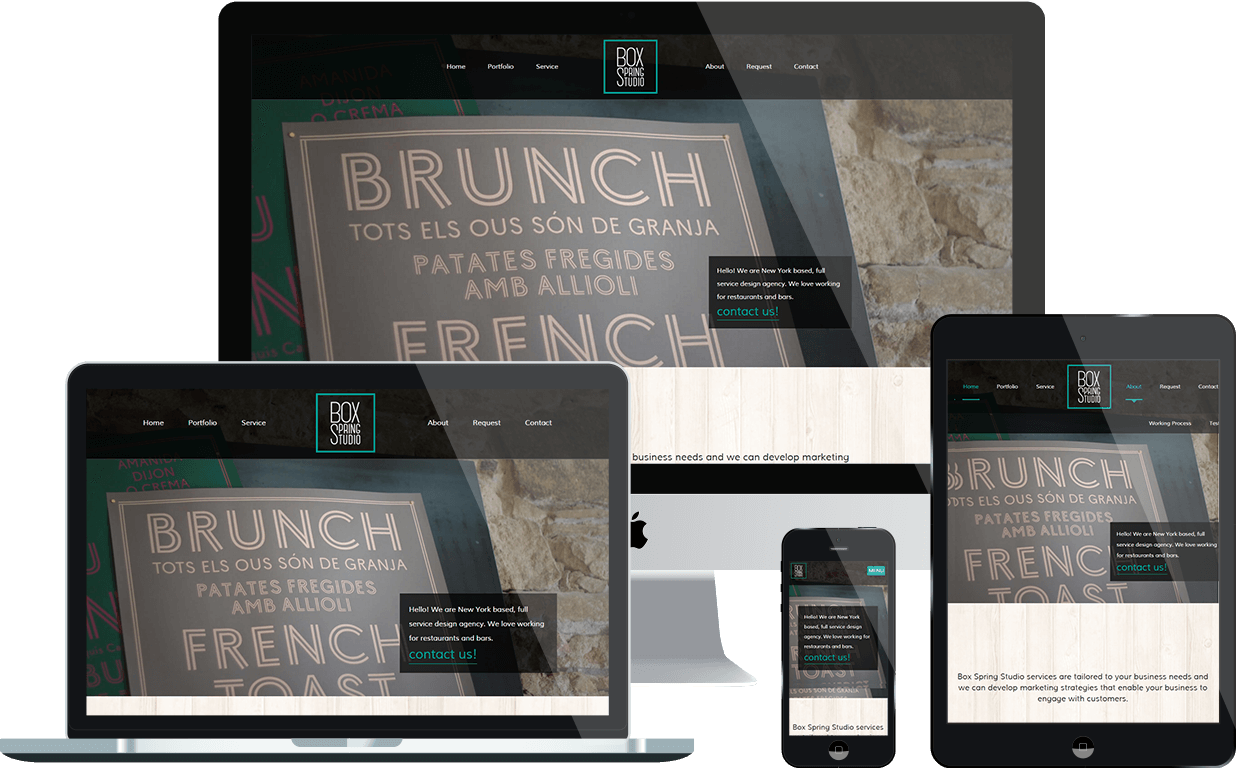 HTML/CSS Coding / Web Design /
Web Development / Logo Design
Box Spring Studio is a corporate website for New York based creative agency
that specializes in high-end restaurants and bars.
About Development
Task
This is an individual blog term project.
Requirements including sitemap, wireframe, mockup, code and development.
Front-end Development
It is a responsive website.
The request form and the contact form has validation and when it is successfully submitted it will show up on the list.
Back-end Development
The admin users, portfolios, about and testimonial  is stored on the database.
From the backend those contents can be created, edited and deleted.