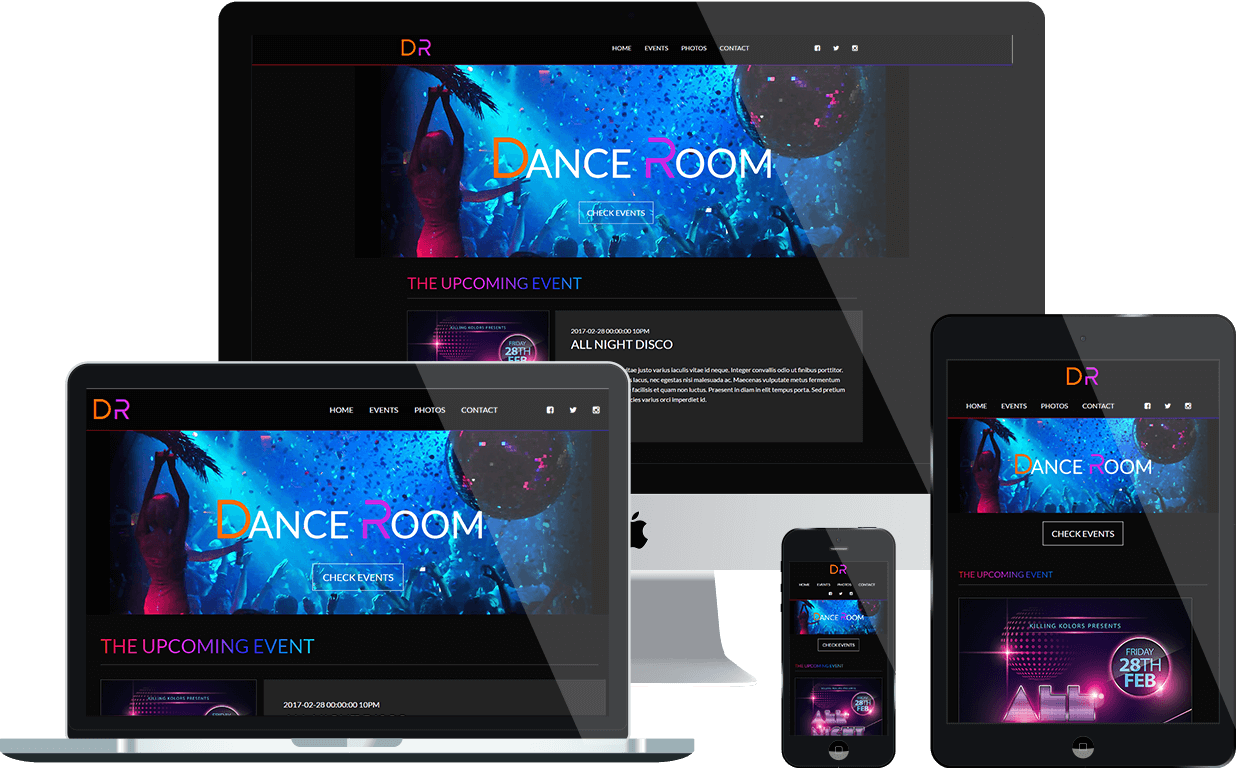 HTML/CSS Coding / Responsive Web Design /
Web Development / Logo Design
Dance Room is the website of a local night club in downtown Vancouver.
About Development
Task
This is an individual project that needs to be finished within 26 hours.
Requirements including sitemap, wireframe, mockup, code and develoment.
Front-end Development
It is a fully responsive website. The photos page uses fancybox,
in the contact page there is a form with word count
that allows to type up till 500 characters. 
Back-end Development
The photos and events are updatable from the admin page. 
CKeditor is set on the event form and 
content that is typed will instantly appear on the right side of the screen
so that user can simulate what is typed.
Events, and Photos are editable, deletable.